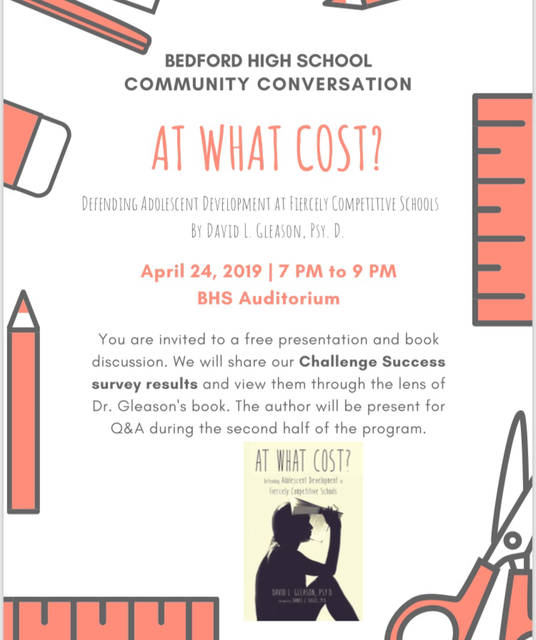 BHS Community Book Conversation: At What Cost?
Bedford High School families are invited to a free presentation and book discussion on April 24th at 7 pm  in the BHS LGI Room (2nd floor). The School Administration will share its Challenge Success survey results and view them through the lens of Dr. David Gleason's book "At What Cost?". The Challenge Success work combines perfectly with the content and themes from the book. The author Dr. David Gleason will be present for Q&A during the second half of the program. Even if you are unable to read the book, we do think the conversation and presentation will be worthwhile.  
There is no charge. Pre-registration is requested (to determine the seating needs) via this Eventbrite link: 
https://www.eventbrite.com/e/at-what-cost-book-discussion-and-challenge-success-survey-results-tickets-59977868419
. However, walk-ins are welcome. Join us!